We are pleased to announce availability of Yb:KGW and Yb:KYW crystals for quick delivery. Yb:KYW and Yb:KYW laser crystals feature laser emission at 1020-1060 nm range and are used for generation of ultrashort pulses, typically in the range of 100-300 fsec.
Absorption and emission spectrum of Yb(5%):KGW crystal: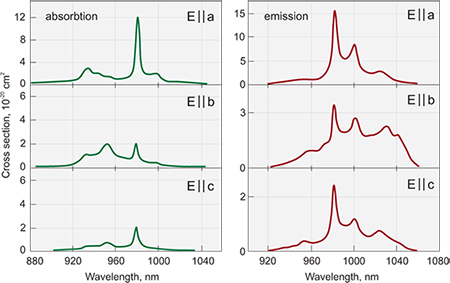 Full list of available ex-stock Yb:KGW and Yb:KYW laser crystals
We also included list of stock KGW crystals for Raman wavelength shifting. KGW crystal with b-cut orientation has oscillation coefficient 901 cm-1.