Manufacturing Capabilities
Flat optics manufacturing
EKSMA Optics flat optics production facility specializes in the processing and final polishing of flat optics made of N-BK7, other glasses, UVFS, Infrasil, Suprasil, CaF2.
We start from the blanks of raw materials which we cut, make rounding, grinding, and finally make polishing using double side and single side polishing machines.
The production of this facility goes to our CNC lens manufacturing department and the coatings department as substrates for mirrors, polarizing optics, coated windows, and filters.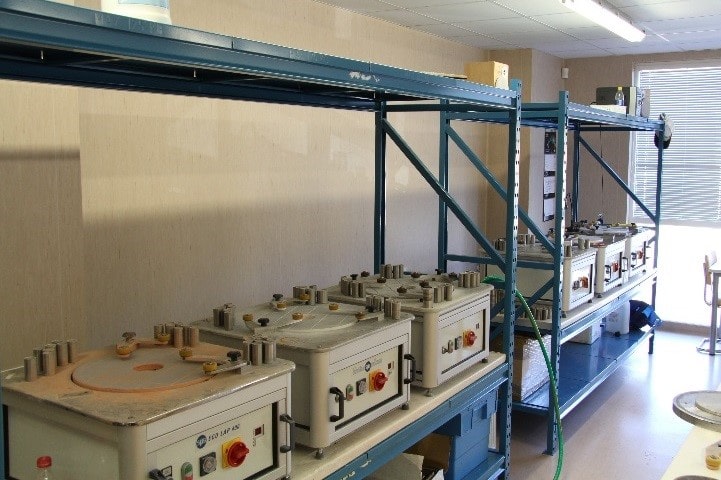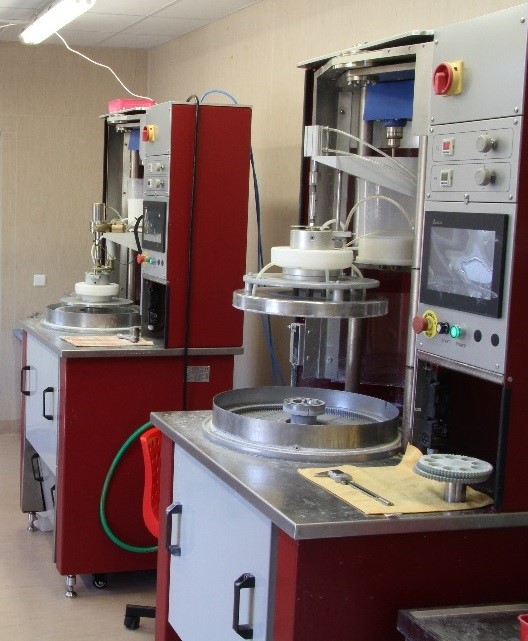 Nonlinear crystals polishing:
EKSMA Optics developed polishing technologies for various nonlinear and electro-optical crystals used in laser applications. The production processes include crystals shaping, grinding, and final polishing. The facility specializes in processing DKDP, KDP, BBO, LBO, KTP, LiNbO3, KGW, ZnGeP2, AgGaS2, AgGaSe2 crystals.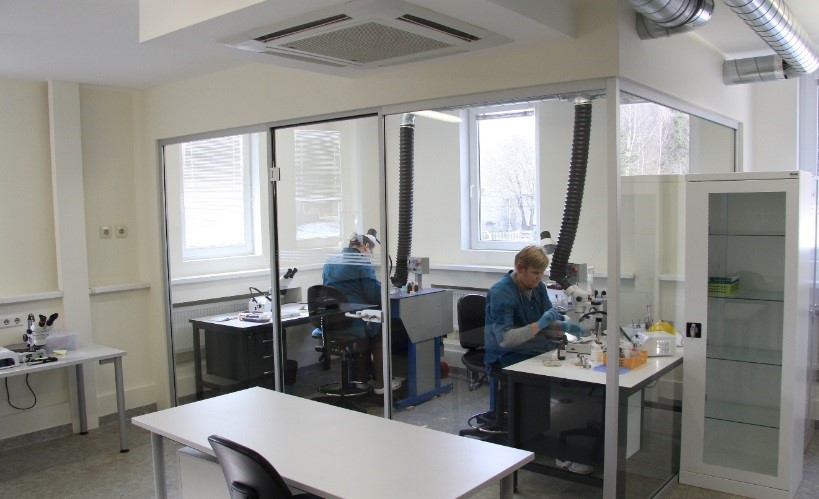 Ion Beam Sputtered coatings:
Ion Beam Sputtering (IBS) is the most advanced deposition technology for the most critical demands on laser optics.
The technology allows depositing dielectric thin film coatings with precisely controlled spectral parameters. IBS processes are highly reproducible with broadband optical spectral monitoring and layers thickness control during the coating process.
Optics and crystals coated with IBS technology feature the highest LIDT in comparison with other commercially available coating deposition technologies.
IBS coatings feature stable spectral performance in changing ambient conditions. There is no spectral shift in a vacuum. IBS coatings are dense, non-porous, and have perfect adhesion.
EKSMA Optics IBS machines feature up to 30 cm diameter coating area with coating uniformity better than 1%. We deposit HR, PR, AR, filter, and polarizing coatings on different optical glasses and Fused Silica. Also, we developed and deposit the highest damage threshold AR coatings for nonlinear LBO, BBO, LiNbO3, and KTP crystals.
The infrastructure of the IBS coating facility is equipped with automatic ultrasonic cleaning machines with multi baths, special workplaces in clean rooms, and laminar hoods with tools and microscopes for preparation and inspection of surfaces of optical elements. The IBS facility also has thermal annealing equipment for further treatment of coated optics.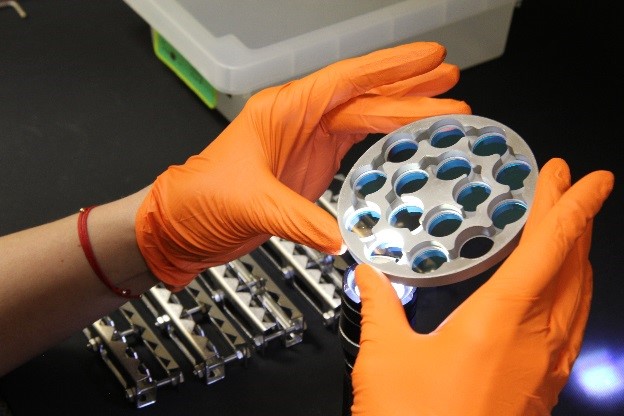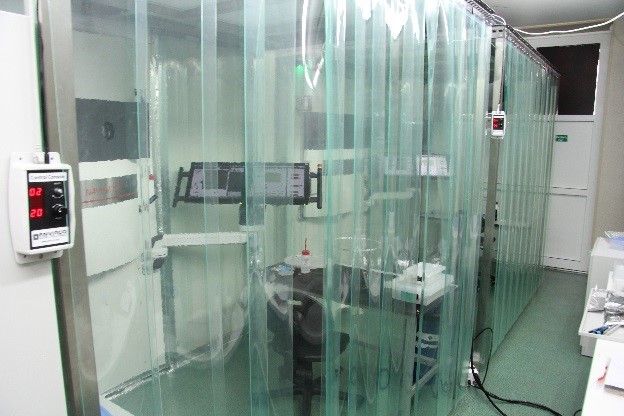 CNC based production of lenses:
EKSMA Optics started the production of lenses in 2015. Currently, we produce spherical, aspherical, conical (axicon) lenses from 8 mm to 150 mm in diameter. The lenses are produced from various grades of Fused Silica, N-BK7, S-LAH64, SF5, and other glasses.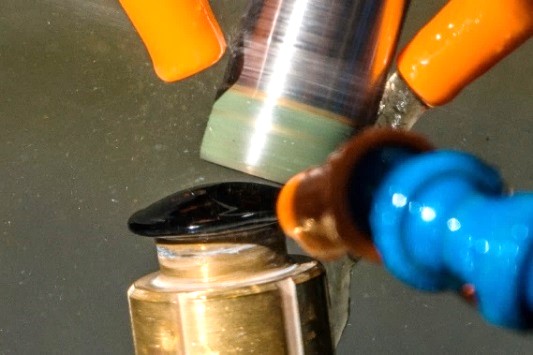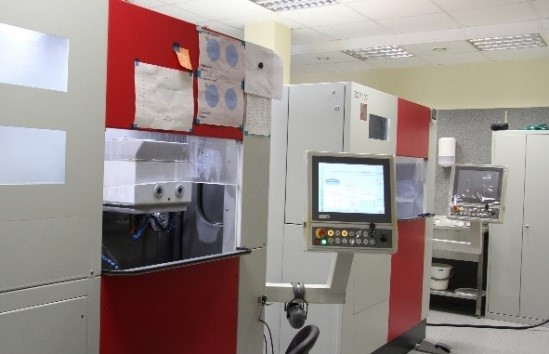 Pockels cells production:
EKSMA Optics produces DKDP, BBO, and KTP (RTP) electro-optical crystals based Pockels cells. We also offer our High Voltage drivers and HV power supplies for the operation control of Pockels cells.
DKDP Pockels cells in various packages with single and dual DKDP crystals are available. The aperture of DKDP crystals is from 5x5 mm to dia 20 mm as a standard.
BBO Pockels cells with single, dual, and 4 BBO crystals are available. Apertures of BBO crystals are from 3x3 to 8x8 mm as a standard. We also produce BBO Pockels cells operating at more than 1 MHz repetition rates in high power ultrafast lasers. Special resonance reduction techniques are introduced in our BBO Pockels cells.
KTP or RTP Pockels cells are available in the standard closed 1-inch dia packages or open X frame configuration.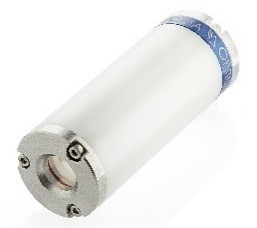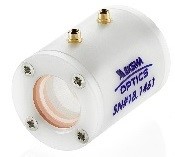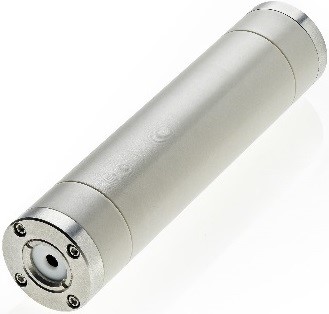 Laser electronics manufacturing:
EKSMA Optics has a laser electronics development and production department where various laser electronics are produced. Laser electronics products include ultrafast pulse picking systems, High Voltage power supplies, laser synchronization modules, and power supplies for high power laser diodes.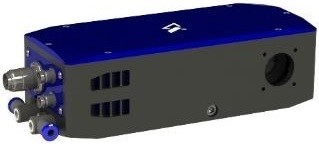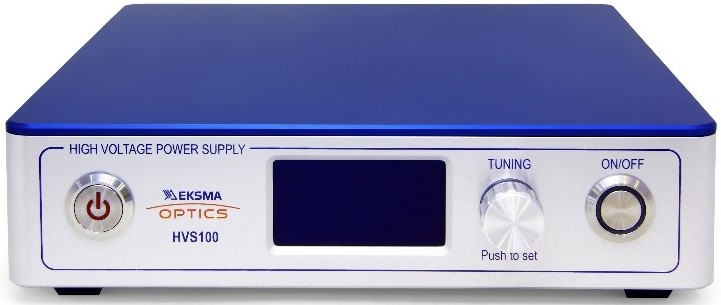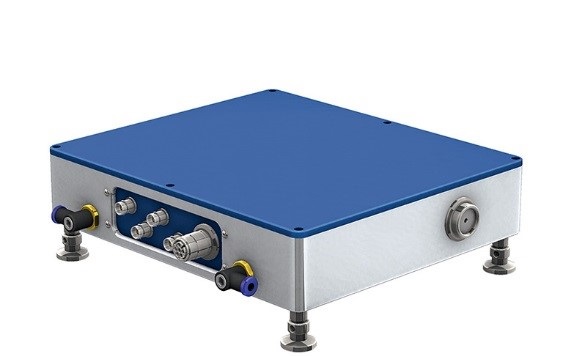 Optical systems development and production:
EKSMA Optics also has optical systems production capabilities, starting from optical systems design using ZEMAX and SolidWorks to final production and assembling of beam expanders, focusing on optical systems with fixed, manually zoomed, or motorized adjustment.