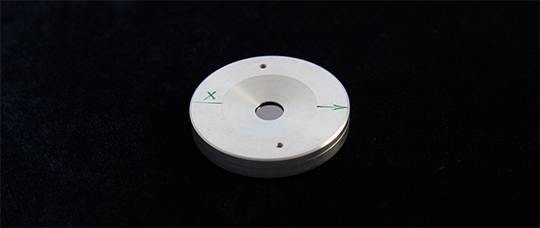 We extended stock of standard thin ZnTe and GaSe crystals for THz generation by optical rectification of femtosecond laser pulses.
EKSMA Optics delivers 10x10 mm aperture ZnTe crystals with <110> orientation. Available ZnTe crystal thicknesses are 1.0, 0.5, 0.2 and 0.1 mm for quick delivery ex-stock. Crystals can be mounted in to 1 inch ring holder for convenient handling.
Another THz generation semiconductor crystal GaSe has z-cut orientation. We prepared GaSe crystals with clear aperture dia 7 mm and thicknesses 30 micron, 100 micron and 1 mm for quick delivery ex-stock. As GaSe crystal is soft and fragile therefore it is available from us only glued in to 40 mm dia ring mount.
GaSe crystals are also very effective nonlinear crystal for wavelength generation in mid IR (at 5-18 microns) by Difference Frequency Generation (DFG) of NIR (0.7-3 microns) ultrashort pulses.