Although we have experienced temperatures well below zero and massive snowfall this January, winter does not interrupt the construction schedule of EKSMA Optics' new building.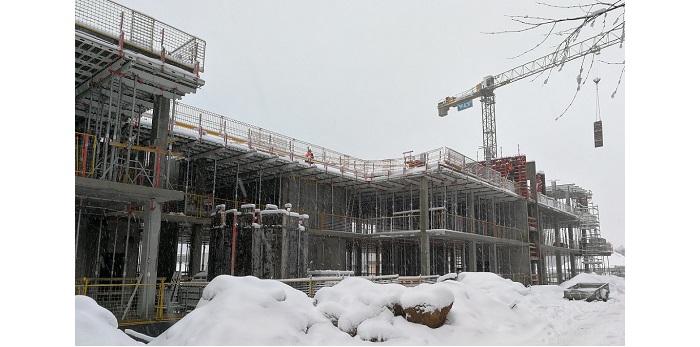 The construction works that have started in the fall of 2020 will be completed in 2021. By the end of the year, the new 7,300 m2 location will accommodate technologically advanced manufacturing facilities for laser optics and electro-optics, as well as the EKSMA Optics headquarters office.
Apart from investment into physical infrastructure, EKSMA Optics also invests in equipment and high-tech solutions that will drive the company's future growth. Enlarged cleanroom capacity will increase optical component assembly throughput and serve as a base for new critical-performance product development. With our new manufacturing plant's development, we focus on expanding our key technological capabilities: the deposition of dielectric coatings for laser optics and crystals, and manufacturing of aspherical, spherical lenses, and free-form optics.