UP2 pulse picker consists of built-in drivers in full bridge configuration, Pockels cell, high contrast rate polarizers, beam dump and other optical components necessary for pulse picking application. UP2 pulse picker in setup with pMaster 4.2 generator is able to select pulses at up to 2 MHz rate from max 100 MHz repetition rate pulse train. UP2 comes with BBO or KTP Pockels cell which are set for quarter wave or half voltage operation depending on the laser wavelength and required minimal clear aperture of the Pockels cell.
KTP Pockels cell usage is limited by the average power of the laser beam – up to 2W and contrast ratio is typically >1:500. While BBO Pockels cells operate at much higher power levels and feature higher contrast ratio – typically >1:1000.
Suggested operation schemes
Single pass (half-wave) operation scheme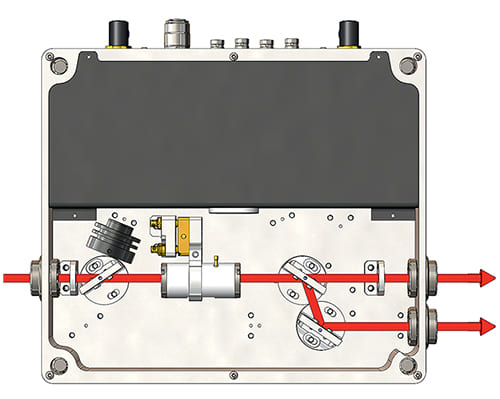 Double pass (quarter-wave) operation scheme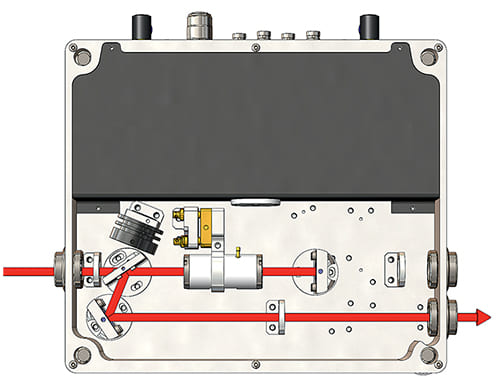 Note. Additional components - Faraday rotator, λ/2 waveplate and polarizers are required for safe operation of the laser when pulse picker is used in double pass configuration. Please contact us for more details.