Nd:YAG Multiple Order Wave Plates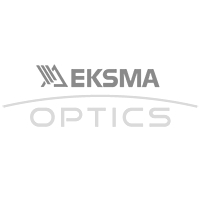 Made from a single crystalline plate
Thickness 1-1.5 mm
High quality AR coatings applied
Quarter wave and half wave version available
Multiple order plates are more dependant on the temperature changes than zero order plates. A change of +- 1% from the designed wavelength of multiple order plate can result in difficulties in retardation. Contrary, with zero order plates +-1% and even +-2% change from designed wavelength can cause only small retardation change.
20% discount for all waveplates, valid for orders placed until December 22th.*
* Discount is applied by our sales engineers after you receive a quotation from our e-shop.

Estimated delivery time: from 4 - 5 days