Nd:YAG Low Order Wave Plates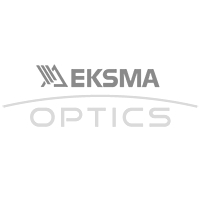 Thinner than multiple order plates
Thickness 0.15-0.35 mm
High quality AR coatings are applied
Quarter and half wave versions available
Low order plates are less temperature sensitive and temperature dependent than multiple order plates. These plates are suitable for high and low power applications.
20% discount for all waveplates, valid for orders placed until December 22th.*
* Discount is applied by our sales engineers after you receive a quotation from our e-shop.

Estimated delivery time: from 4 - 5 days